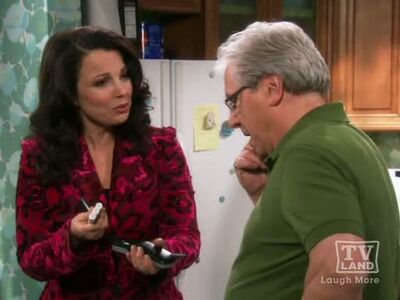 Daddy's Girl is the third episode of the second season of Happily Divorced. It aired on March 21st, 2012.
After Fran's father Glenn Newman seems even more forgetful, she's determined to stop him driving, which he resists.
Meanwhile, as a compromise, grudging Peter is sent along as his chaperon, but finds old Glenn high-spirited and a great wingman, who easily gets him into contact with Keith, the hunky bike store owner he dared not approach.
Elsewhere, Fran freaks out when she hears Glenn bought a motorcycle there, and forces Peter to try stealing it at night.