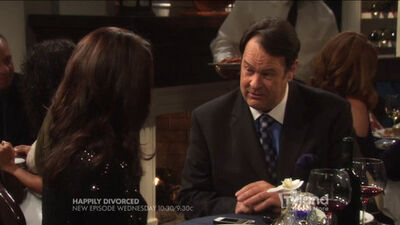 Fran-alyze This is the tenth episode of the second season of Happily Divorced. It aired on May 16th, 2012.
Plot
[
]
Finding dream prince Elliot utterly out of reach, Fran is told by her loved ones to stop aiming too high.
Meanwhile, blind dating through an Internet site with Harold proves a disaster which doesn't even reach dessert.
Elsewhere, the next step proves to be counseling, but the therapist is none other than Harold.